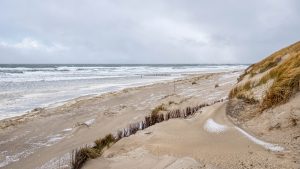 Looking to escape your home for a vacation or winter getaway? Ocean City, MD is the perfect spot to enjoy a quiet and peaceful getaway in the winter season. Although the town has fewer crowds, there is still plenty of things for you to do and enjoy! Hileman Real Estate offers winter rentals with accommodations for all parties. 
Hileman has a variety of options for you to choose from, whether you want to stay right on the water or be tucked away for a cabin feel—we've got you covered. We know this time of year can be stressful but we're here to give you a break and make traveling easier, so you can focus on all the fun parts!
Things to Do During the Winter in OCMD
Stay
We know you are eager to get away from the busy home life, especially after the holidays. That's why Hileman Real Estate has rentals available all year long. Want to bring your pet or have a larger group? No worries! We accommodate all of our guest's needs. Find your ideal getaway spot and book now.   
Shop
Be ready to shop til you drop! Ocean City is filled with local boutiques and shops with all kinds of unique creations for you to purchase. There are also the Outlet stores located in West Ocean City with more shops, a movie theatre, and a nail salon! 
Relax
We know you came on vacation to relax, so here are a few recommendations from the locals. There's no place like the OCMD boardwalk in the wintertime! There's something so calming about walking with the sun on your face and listening to the waves crash on the shore. Ocean City has luxurious spas right near the ocean that offer massages, pedicures, and more! Everyone knows the rules… when you're in Ocean City you have to at least see a sunrise or sunset. Some spectacular places to watch are the boardwalk, beach, and waterfront restaurants along the bay. 
Eat & Drink
Although it is the off-season for Ocean City, tons of restaurants and bars still stay open year-round and offer amazing specials for you and your hungry family! Nightlife can still be a blast in town with trivia, live music, and football Sundays! 
No matter what your winter getaway plans are, make sure your trip to Ocean City, MD is the best it can be with a Hileman Real Estate rental. Check out our winter rentals and start planning now!