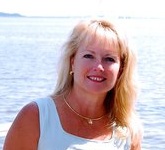 My name is Debbie Hileman, Broker, and Owner of Hileman Real Estate, Inc. In 1996 I ventured out to open my own real estate business after thirteen years of sales and rental management experience in Ocean Pines, Maryland. From a staff of two our company has grown in just these few years to a staff of four rental assistants and twelve sales associates. We are still a small company by some standards however we have made a strong presence in our Ocean Pines, Ocean City and Northern Worcester County markets. In the summer of 2011, we hit the beach and opened an office at 82nd St. & Coastal Highway to better serve our clients with properties to rent and purchase in Ocean City.
Our SALES associates are second to none. We pride ourselves on our specialized personal service and our dedication to getting the job done. Whether you're a homeowner needing to sell your property, a first-time home buyer, or an experienced investor, our agents have the tools and knowledge to make the experience a positive one. We pride ourselves on our vast number of repeat and referral customers & clients and hope you'll be among those soon.
Our RENTAL DIVISION has been the backbone of our business since its inception. We currently manage several hundred homes and condominiums in our neighborhood. Additionally, we offer an excellent year-round Rental Management program dedicated to those owners and investors that are looking for rental income, not the rental headaches. Start-to-finish, we take care of the details!
Our seasonal and summer weekly programs are for those owners that want that second home at the beach or the "Pines" but wouldn't mind that attractive summer rental income to help offset expenses.
Let's not forget our tenants. Our vast inventory of property makes it easy for you to make Hileman Real Estate your one-stop when hunting for a new place to live or that perfect vacation getaway next summer!
I welcome your calls and e-mail.
Sincerely,
Debbie Hileman