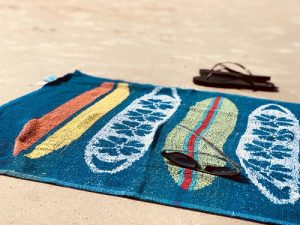 You've booked your stay, planned your drive, taken off work, and are ready to start your summer vacation in Ocean City! With a week of warm weather, beach activities, and fun in the sun, there is only one thing left to do before arriving in town for your long-awaited escape: Packing!
What to Bring?
Obviously, you are going to need all of the beach essentials. From your bathing suit to beach towels and summer clothing, you'll want to pack it all. Once you arrive, you can always run to the store for sunscreen, beach toys, or other necessities.
Don't be that friend that forgets a swimsuit. And definitely don't be that friend that gets so worried about packing and forgets the true essentials, like undergarments (we all know that someone).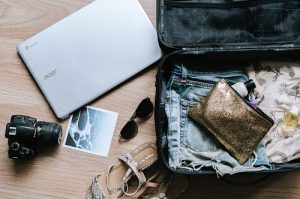 Check the Weather Forecast
Ocean City's weather can be hard to predict, located on the shore of the East Coast. You never know when strong winds or a random rain shower will unexpectedly pop up, so come prepared! A light rain jacket and sweatshirt can never hurt.
Research Your Rental
Be sure to check with your rental property or agent, and read the booking details online, as to whether or not your room, condo, or house included linens for you and your guests. Many Hileman Real Estate Rentals provide linens for your stay, but it's always a good idea to double check!
When initially searching for a vacation rental, you can even check the "Linens" box to filter searches so that only properties with linens provided appear.
Most of all… Bring your happiness, let your hair down, and come to Ocean City ready to have a week (or weekend) of relaxation and fun!
If you haven't booked your stay this summer, it's not too late! Browse our available properties and reserve your vacation today.