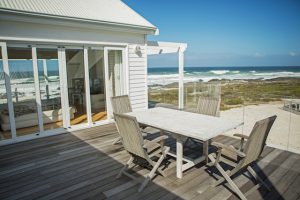 Have you always wanted to buy a waterfront home or property in Ocean City, MD? You're definitely not alone! Prime real estate on the water can get snatched up fast because of high demand. 
If you're beginning the hunt, our Hileman Real Estate team not only has some of the best listings to browse, but our agents are also experts in the area. Check out some of our top tips to help you prepare for the waterfront home buying process in Ocean City, MD.
1. Decide your purpose for buying a waterfront home.
Ask yourself why you're buying a waterfront home. Is it going to be your primary house, a vacation rental, or a second home? Will you take advantage of having the water at your doorstep? It's no secret that a property on the water is going to cost significantly more, so make sure it's worthwhile for you to make the investment.
2. Research the area.
Research the area to get an understanding of the community you'll be joining. It's also important to research the body of water you'll be living on, plus rules and regulations if you plan to spend time out in the water. Check out our community resources and area info to help kick off this process.
3. Learn about insurance requirements.
Every home and location can have different requirements regarding insurance. Flood insurance is usually a requirement for waterfront properties but the prices can vary based on low or high-risk location. 
4. Understand maintenance responsibilities. 
Maintenance is something that every homeowner experiences, but with waterfront properties, there can be much more to maintain. Understanding the impact the water has on the property can help you prepare for the responsibilities that will come with owning the home. 
5. Contact Hileman Real Estate.
Our realtors have worked in real estate for many years and are highly familiar with Ocean City, MD, and the surrounding areas. At Hileman, we pride ourselves on specialized, personal service, and dedication to getting the job done. Not only do we have the perfect waterfront property for you, but we will walk you through the process every step of the way.
Start the process of finding your dream waterfront home in Ocean City, MD today! Contact our team at Hileman Real Estate to find the best listings and receive the best personalized service on the Eastern Shore.