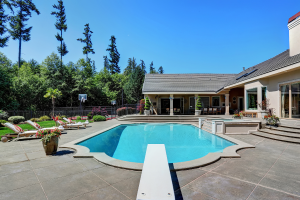 In a resort town such as Ocean City, MD, and the Delaware beach communities, the market can become saturated with places to stay like hotels, Air BnBs, and more. If you rent or are looking to rent your vacation property in Ocean City, MD, Hileman Real Estate has the tips you need to stand out from the competition! 
5 Ways to Make Your Vacation Rental Stand Out
1. Make Your Listing the Best It Can Be
The first step in making your vacation rental stand out is to create an eye-catching and informative listing. High-quality photos that showcase the property's unique features, amenities, and surrounding attractions are essential. Craft a compelling description that highlights the property's charm, its proximity to popular destinations like restaurants, amusements, waterways, etc., and any special perks that set it apart from others.
2. Unique Features
Every vacation rental has something special to offer, whether it's a beach view, a private pool, or extras like a game room or hot tub. Identify the unique features of your property and emphasize them in your listing and marketing materials. Highlight the breathtaking sunset views from the balcony or the luxurious spa-like bathroom. Make sure potential guests understand what makes your vacation rental exceptional!
3. Prioritize Maintenance & Cleaning
Cleanliness and maintenance are vital factors that influence a guest's stay. Ensure that your vacation rental is clean and spotless upon arrival. Regularly inspect the property for any necessary repairs or maintenance, such as fixing leaky faucets or replacing worn-out furniture. A well-maintained vacation rental creates a positive impression and leads to return guests.
4. Encourage Reviews
Positive reviews are crucial for the success of your vacation rental. Encourage visitors to leave reviews by providing a feedback card or sending a follow-up email after their stay. Respond to reviews, whether positive or negative, showing that you value their feedback and are committed to improving the experience. Potential guests often rely on reviews when making their booking decisions.
5. Choose Hileman Real Estate
List your property with us at Hileman Real Estate for trustworthy services and vetted guests. We'll help promote your vacation rental to guests who are looking for the perfect spot to stay in Ocean City, MD, and the surrounding areas. 
Contact Hileman Real Estate today and list your vacation rental! We'll help provide even more tips on how to make your vacation rental in Ocean City, MD stand out from the crowd.