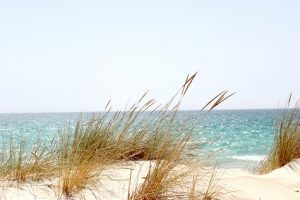 It's time to separate yourself from those winter blues, and start enjoying the beautiful weather along the Eastern Shore! Throughout the upcoming weeks, Ocean City will bloom with reopening of restaurants, exciting events, and lots of Spring activities throughout town.
Why wait until Summer? Reward yourself after a long winter with a trip to the beach!
Susan G. Komen More Than Pink Walk
Walk for a cure in the Susan G. Komen Ocean City More Than Pink Walk! This year, they are shifting the focus from how fast you race to how many participants join in on supporting the cause.
The walk will begin Saturday, April 13 at 9am at the Ocean City Inlet.
Easter in Ocean City
Haven't made plans for the Easter holiday, or looking to travel somewhere with the family? There are so many reasons to spend the weekend at the beach. Check out the Easter Art & Craft Show at the Ocean City Convention Center for fun family activities for all ages. Don't forget to get your photo taken with Beanny the Easter Bunny!
There will also be a Sunrise Service Easter Morning held on North Division Street and the Boardwalk at 6am, sponsored by the Ocean City Christian Ministers Association.
Other Spring Events in Town
As the spring weather takes over, more and more seems to be happening in town! Along with the Susan G. Komen Walk and the Easter Holiday, there are plenty of other events and reasons to spend some time in Ocean City.
Head to Fager's Island on Saturday, April 27 for the annual Island Wine Fest noon to 4pm. There will be a variety of red, white, and bubbles, and a souvenir wine glass.
Put your racing shoes on and run from Assateague Island along Route 611 to Ocean City April 27. As soon as you cross the finish line there will be live entertainment and refreshments for a post-race party!
So book your stay this Spring in Ocean City with Hileman Real Estate to enjoy some warm weather and excitement before kicking off the 2019 Summer season!