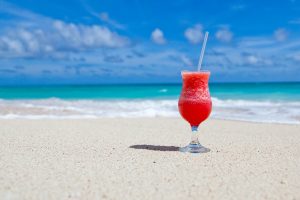 Are you planning your beach vacation escape? There's nothing better than being able to count down the days until you're relaxing on the beach, laying in the sand. As exciting as it is to get away for a bit, the process of planning a vacation can be overwhelming. Social media, guidebooks, and blogs have never been more available, and the information overload can make planning your trip even more challenging. To make planning your beach vacation easier, the experts at Hileman Real Estate have devised a list so you can plan your vacation in just five easy steps!
Planning Your Vacation
Decide Where to Go
Before you can really begin planning, you must decide on where you want to go. Plan your summer vacation to Ocean City, MD for the most fun and excitement that's available at the beach! Whether you're enjoying world-class sport fishing events, honing in on your golf skills at one of Ocean City's 17 championship courses, or taking the family on a beach vacation that they'll never forget. Ocean City offers endless things to do for your entire crew. 
Find a Great Place to Stay
Finding a place to stay can make or break your vacation experience. At Hileman Real Estate we have multiple incredible vacation rentals to take your beach vacation up a notch. Relax in a quiet rental in Ocean Pines, or be in the heart of the action inside Ocean City. Hileman Real Estate has rental options available from Ocean City and West Ocean City, to Ocean Pines and Berlin, MD.
Pick a Time to Travel
When you finally choose your vacation spot, it's time to decide when you're going. When you book your beach vacation to OCMD you're in luck. Ocean City offers awesome things to do no  matter when you book your stay. Come during the summer months for warm weather and fun amusements, or come in the fall for a quiet escape on the beach, and bike rides on the boardwalk.
Call Your Bank
Most vacationers forget about calling their banks and credit cards before going on vacation. Credit card companies get nervous when they see their clients making purchases that aren't similar to ones they normally make, especially when they're from out of town. Let your financial institutions know where you're going, so they can authorize your cards to be used where you're going.
Enjoy!
Now that you've taken the proper steps to plan for your beach vacation, enjoy! The fun is just getting started, so check out events & entertainment so you can maximize your fun during your trip! If you have any questions during your trip, be sure to ask your neighborhood experts at Hileman Real Estate.
Ready to book your beach vacation in Ocean City? Make Hileman Real Estate part of your summer traditions, and book your beach vacation today!