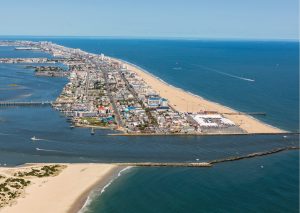 Are you dreaming of coastal living with year-round enjoyment and a sense of community? Look no further than Ocean Pines, Maryland! Located on the Eastern Shore, Ocean Pines offers the blend of the relaxation of a beach town and the comfort of home. Here at Hileman Real Estate, we offer various long-term rental properties in the Ocean Pines area that could be the perfect fit for what you're looking for in Delmarva. 
Living in Ocean Pines, MD
Just a short drive over the Rt. 50 Bridge to Ocean City, MD, this quaint town is a wonderful place to live, no matter what you're looking for. Here's a glimpse into what makes Ocean Pines the best place to call home.
Whether you're looking for an active-living neighborhood with various athletic complexes or you're just looking for a neighborhood with relaxing outdoor areas to embrace the natural beauty of the Eastern Shore, Ocean Pines has it all. For fitness enthusiasts, there are tennis and pickleball courts, gyms, recreation and athletic centers, and multiple indoor and outdoor pools. For nature lovers, visit one of the scenic nearby trails or parks, or grab a kayak and enjoy a day floating on the bay! 
For you boat owners and enthusiasts, Ocean Pines also offers a yacht club and a marina on Assawoman Bay. With an on-site restaurant and a live entertainment and event schedule, the Ocean Pines Yacht Club provides members with a social scene right in their very own community. If you're looking for a social scene but boating isn't your thing, become a member of the Ocean Pines Golf Club or attend a planned event from the monthly community calendar. From weekly farmer's markets to group bus trips around the region, you'll always have something to do in Ocean Pines!
With its close proximity to some of the best schools on the Eastern Shore, Ocean Pines is also a great place for families with children. Once school's out, take advantage of the swim lessons, kids' group sports, and even the convenience of various summer camp options right in your neighborhood! 
The coastal town of Ocean Pines, MD provides its residents with a strong sense of community, making it an ideal place to live in the Delmarva area. Here at Hileman Real Estate, our expert realtors on the Eastern Shore are always available to guide you in your home searching process. Contact Hileman to find your perfect long-term rental in Ocean Pines today. Your dream coastal lifestyle awaits you!