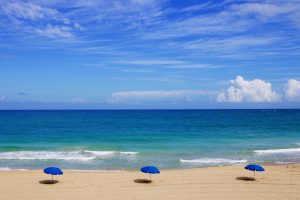 Who doesn't love spending time at the beach? This year, make sure that your Ocean City beach vacation is one that the whole family will never forget by being prepared! Save yourself from sunburns and bad weather blues with these ten tips to having a great time, whether your seaside stay is lasting a week, a weekend, or just a day!
A great vacation requires packing and planning for the good and the bad. Bringing activities for inside and outside adventure, as well as sunblock and bug spray will help make your stay easier, safer, and more enjoyable! Check out our top 10 tips to have a great time in the sun and surf, and book your beach vacation today!
Top 10 Tips for a Great Vacation
Choose an Amazing Beach Rental: Vacation in style when you choose an amazing beach rental. Whether you want to be in the heart of the action or out of town, bayside, or beachside, Hileman Real Estate has the perfect rental for you! Click this link to view our amazing selection.
Bring a Comfy Beach Chair: No trip to the beach is complete without a few days by the water. Relax in luxury and bring a comfortable beach chair to sit and watch the waves, catch a tan, or read your favorite book!
Remember Your Sunscreen: The first burn of the season is rough. Protect your skin by packing an extra bottle of sunscreen for your trip. Be sure to check the expiration date and check out recommendations on the best sunscreen by the Skin Cancer Foundation.
Come Prepared for Mishaps: Bug bites, burns, scrapes, and more- there's no telling what minor accidents can happen when you're having fun by the shore. Come prepared with a first aid kit, bug spray, and aloe to feel good throughout your entire vacation.
Leave Only Your Footprints: This one is easy- just don't litter! We all love clean beaches so be sure to pick up your trash and dispose of your garbage in a responsible manner! If you're feeling extra environmentally friendly, bring a small bag to pick up trash on your way to and from the ocean to help keep our environment clean.
Plan Activities for Good and Bad Weather: There's nothing worse than being stuck inside with nothing to do on your vacation. Fight the bad weather blues by bringing some indoor activities such as card games, movies, or small games to hang out with the family on a cloudy day.
Keep Yourself Hydrated: It's essential to drink lots of water when you're out in the sun and heat to avoid dehydration. Drinking plenty of water throughout the day helps you stay cool and prevent any heat-related illnesses.
Bring Food and Snacks: While our Ocean City beaches have plenty of shops and restaurants to grab the perfect meal, remembering to bring your favorite snacks can save you from missing out on that late-night snack, and even save you a bit of money, too!
Take Lots of Photos and Videos: Preserve the wonderful memories that you, your friends, and family are making by taking lots of photos and videos. If possible, bring a digital camera that shoots underwater so you don't have to worry about getting your camera wet and sandy.
Bring Your Smiles: Commit to a good attitude no matter what happens! Your beach vacation is what you make it, so maintaining good spirits throughout will help you, and our family, have a vacation to remember.
Are you ready to book your beach vacation in Ocean City? Make Hileman Real Estate part of your summer traditions, and book your beach vacation today! Please contact a member of our team today with any questions that you may have.