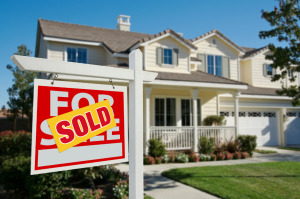 Buying your first home in the Delmarva area can be an exciting and rewarding experience. As you embark on this journey, Hileman Real Estate, your trusted local realtor, is here to guide you every step of the way! Our team of experienced professionals will help you navigate the process. Let us provide valuable insights and expert guidance to make your dream of homeownership a reality!
Helpful Tips For First-Time Home Buyers
Know Your Budget & Understand the Costs
Before you start searching for your dream home, it's crucial to determine your budget. Evaluate your savings, consider what price range you're comfortable with, and get pre-approved by a reputable lender. Understanding the costs involved, such as down payment, closing costs, and ongoing expenses, will help you make informed decisions. 
Learn About the Market
The Delmarva real estate market can be dynamic, and understanding current trends and conditions is essential for making wise choices. Hileman Real Estate provides valuable insights into the local market, helping you identify favorable opportunities and make competitive offers.
Consider Needs vs. Wants
As you begin your house hunt, make a list of your needs and wants. Distinguishing between essential features and desirable ones will help you prioritize your search. Hileman Real Estate agents can assist you in finding properties that align with your preferences and requirements.
Explore First-Time Home Buyer Assistance Programs
Delmarva offers various first-time home buyer assistance programs that can provide financial aid and incentives. Hileman Real Estate is well-versed in these programs and can help you explore options that may make homeownership more accessible.
Get a Trusted Realtor
Partnering with a reputable and experienced realtor like Hileman Real Estate is invaluable for first-time buyers. Our team of local experts understands the Delmarva market inside out and is committed to ensuring a smooth and successful home-buying process for you. We are here to answer your questions and provide expert guidance.
Our passion for real estate and dedication to exceptional service sets us apart. If you're ready to take the exciting step towards homeownership, contact us today, and let us help you find your perfect home in Delmarva!