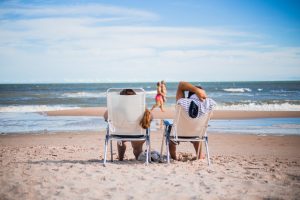 Did you know that booking with Hileman Real Estate grants you access to FREE vacation rewards for some of your favorite spots in Ocean City, MD? Not only do you get to stay in the perfect vacation rental, but you also can get discounts at your favorite restaurants, vouchers for family fun experiences, shopping, nightlife, golf, and more!
Your itinerary is basically planned out for you once you pick 6 different vouchers from popular attractions around town. Check out Splash Mountain water park or play a free round of mini-golf. Order free crab dip at Sunset Grille and get $10 off vouchers to a variety of other popular restaurants. 
How does it work? We've got step-by-step instructions to help you get the most out of your booking and Ocean City trip.
How It Works
Pick out the perfect vacation rental for your visit to Ocean City, MD. Use

our search options

to find availability for the dates you're looking to vacation, and use filters to select locations and amenities.

Once you've booked and received your confirmation, click the button that says "CLICK HERE TO CLAIM YOUR FREE ITEMS".

Select up to 6 free Vacation Rewards per reservation.

Click "Continue" and your vouchers will be given to you at check-in.
Free vouchers include options for 24 different restaurants, 10 family fun activities, 3 shopping items, nightlife, salon & spa, and golf opportunities. We've got you covered however you're looking to spend your getaway. You can only select one of any vouchers, meaning all 6 rewards must be different. Keep in mind that rewards must be ordered prior to arrival!
What are you waiting for? Book your dream vacation with Hileman Real Estate and schedule a fun itinerary with discounts everyone in the family can enjoy.