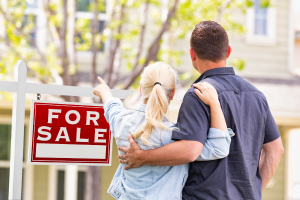 Are you looking to buy a house in the year 2023? Start taking the first steps now to be prepared! Whether you're a first-time home buyer or an experienced property owner, our list of steps for purchasing your new property applies to everyone. 
At Hileman Real Estate, our experienced agents are here to help you every step of the way to make your New Year's goal come true. If you're looking for property anywhere in the Ocean City, Ocean Pines, Berlin, MD, or Delmarva area, we've got the best listings for you.
5 First Steps to Home Buying
Are you ready to buy a house? Getting your finances in order is always a good idea before making a big purchase. Think about the extra costs that will sneak up when purchasing a property, and what the extent of your budget is. Make a plan for closing costs and the down payment. The down payment is usually set at 20% of the listing price, but many home buyers opt to put less money down or get financial assistance as first-time home buyers. 
Make a List of What You Want
What are your must-haves and deal breakers? Is a backyard or office space essential? Are you looking for a single-family home or a townhouse with fewer maintenance factors? Determine the big things like the area where you want to be, but also make a list of all the small details. Some of these you may have to compromise on so it's good to know what you will and will not be okay with. 
Get Preapproved For a Mortgage
Before you start looking at homes, get preapproved for a mortgage. There are several mortgage types so it's important to know which one will work best for you. Whether it's a conventional loan, FHA, or VA loan, there are different factors to consider for each of them. Work with a lender to see what the right choice is for you and get preapproved for home buying.
Contact a Hileman Real Estate Agent
Once you're preapproved for a mortgage, it's time for a real estate agent. Contact one of our experienced Hileman Real Estate agents for the best advice and guidance in town. We pride ourselves on personalized service and expert knowledge of the area. 
Now you're ready to start exploring properties! Connect with your Hileman Real Estate agent, check out our listings, and start visiting your favorites. Once you see one you love, it's time to consider an offer! 
We know home buying isn't simple, but if you're looking to buy a new property in 2023, Hileman Real Estate is here to help. Contact our team today for the best real estate listings and agents in the Delmarva area.