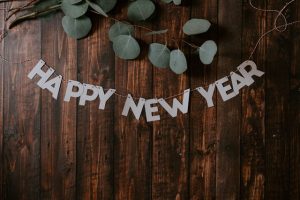 If you're looking for the best way to ring in the new year, you've come to the right place. What could be better than celebrating in Ocean City, MD? Plan your trip to enjoy the festivities coming up in town. 
Don't fret about a place to stay! Hileman Real Estate has the perfect vacation rental or more permanent home for every one of our clients. Just because the weather's cold, that doesn't mean Ocean City stops being a blast! 
Reasons to Visit OCMD in the Winter
New Year's Eve Fireworks – If you enjoyed Winterfest of Lights, you'll love the fireworks in Northside Park. The Town of Ocean City is ready to ring in the New Year with an elaborate fireworks display starting at midnight on New Year's Eve. Come hang out for a fun night of fireworks, light displays, live entertainment, and hot chocolate.
Mayor's New Year's Day Concert – Kick-off 2022 at the Performing Arts Center where Mayor Rick Meehan and members of the Ocean City Council are hosting a free concert from 4 PM to 6 PM. The performance is by The Priceless Band, a Motown band from New York with exciting pieces to play for the occasion.
Penguin Swim – On January 1st, join hundreds of penguins in the cold plunge, to support the Atlantic General Hospital Foundation and help raise funds for the hospital to continue providing excellent quality care to our community. 
Winter Getaway – Don't let the winter blues get to you. Come stay nearby for strolls on the Boardwalk, stunning sunrises on the water, and the beach to yourself. Plus—Your furry friend can join in on the fun too! Dogs are allowed on the beach and boardwalk during the off-season. 
Find the perfect place to stay and give yourself a change of scenery. For vacation rentals or a permanent place to call your home, Hileman Real Estate has got you covered. Contact us today!