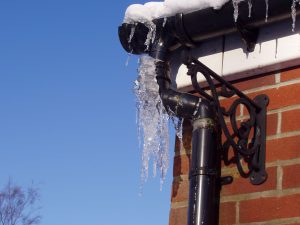 Winter is coming and, unfortunately, there's no way to avoid it! But, there are a few steps you can take to ensure your summer rental property is prepared for the long separation period it's about to endure. As a homeowner, you want to keep your property in the best condition possible.
Stay on top of these maintenance tasks before shutting down for the season, and you'll be a lot happier come spring when rental popularity begins picking back up!
Test Smoke Alarms and other Detectors
Many people use Daylight Savings Time as a reminder to check and test all safety devices, smoke detectors, and carbon monoxide detectors in their homes. It's typical for tenants to keep all windows and doors shut and sealed tightly throughout the entire winter season. This makes carbon monoxide detectors extremely important considering the lack of fresh air flowing through the property can create a higher risk should a leak occur.
Prevent Frozen Pipes
Depending on the style, age, and location of your home, adding some extra insulation to exposed pipes in the crawlspace, basement or attic may be a step in the right direction this winter season. Make sure all of your exterior faucets and hoses are drained and turned off!
Check your HVAC system
Technicians and professionals recommend you inspect your heating and cooling systems at least once, preferably twice, each year. Whoever checks your systems should also be able to ensure your thermostats are working correctly.
It's never a bad idea to inspect all vents and ductwork in your home to clear and clean out debris. In the event of a snow-heavy winter season, protect your outdoor A/C unit by clearing away any debri and making sure it's covered. This will make it much easier to start back up once it gets warm again.
Clean Your Gutters
Time to get to the dirty work! With clean gutters, you can prevent water damage, clogs, and so many avoidable messes and hassles throughout the winter. Check for cracks in your downspouts and be sure they point away from your home. This seems simple and obvious, but it is something many people forget when winterizing their home!
Winterproof the Exterior
Inspect your roof for the formation of ice dams, which can eventually cause water leakage. Look for damaged shingles or flashing and close any crawl space vents in the foundation. You'll want to seal any cracks that could allow small critters to burrow in. Keep the creepy-crawlies out!
While you're at it, check the driveway and any walkways around your home for cracks. If your driveway needs repaired or sealed, you may want to do this before the winter months set in to prevent further damage.
No one knows exactly what kind of weather the upcoming months will bring, but it's always best to be prepared for any possibility. Contact us with any questions or concerns you may have about winterizing your rental property this season.